"LỐP CĂNG, XĂNG ĐẦY" – Special promotion program in March and April, applied for all end-users purchasing Bridgestone tires at official Bridgestone Vietnam truck/bus Dealers nationwide.
When purchasing 02 Bridgestone truck/bus radial or 04 light sub/bus radial tires in the applied product list at Bridgestone Vietnam's truck/bus tires Dealers from 1st Apr to 30th April 2017, customers will receive 01 Flexicard valued 500.000 VND to purchase fuel from Petrolimex retailers nationwide.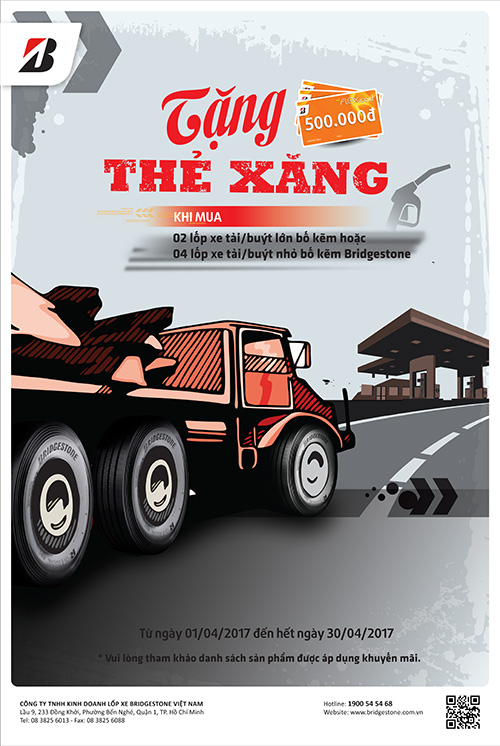 List of products applied for the promotion program
"Lốp Căng, Xăng Đầy"
From 1/04/2017 to 30/04/2017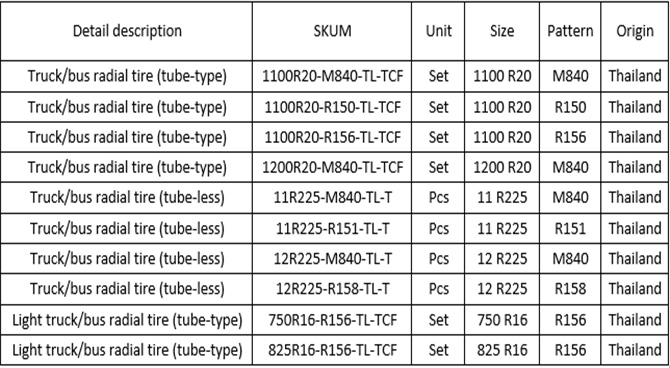 For more details of the promotion, please contact Bridgestone Vietnam's Truck/Bus Tires Dealers nationwide, or contact Hotline 1900-54-54-68.
About Bridgestone Corporation
Bridgestone Tire Sales Vietnam is a company belonging to Bridgestone Corporation Japan, the world's biggest rubber and tire producing company. Products from Bridgestone have been purchased in more than 150 nations and regions all over the world.