This promotion encourages transport businesses to pay more attention to regular tires check, maintenance and replacement, ensuring safety in every journey.
From March 12 to April 26, 2018, customers will receive a Petrolimex fuel card of VND500,000 when purchasing 02 Bridgestone truck/bus tires in the promoted product list, applied at all authorized Bridgestone Vietnam's Truck/ Bus Dealers nationwide. For the list of dealers, click here.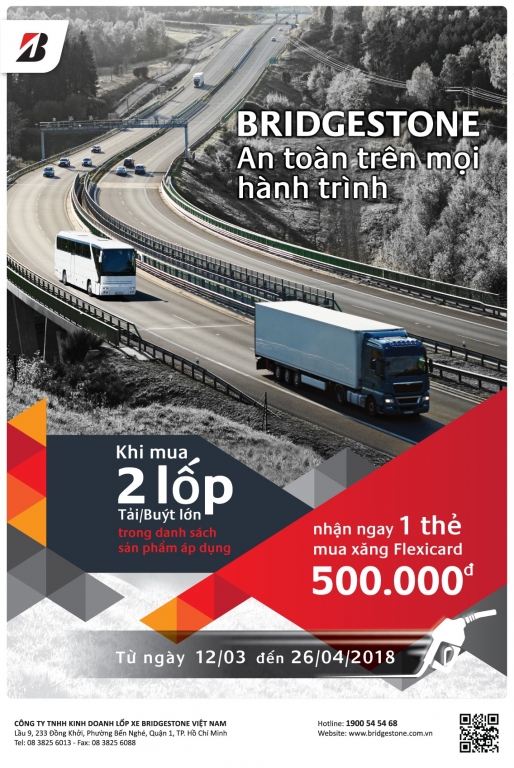 List of products applied for the Promotion
(From 12 Mar 2018- 26 Apr 2018)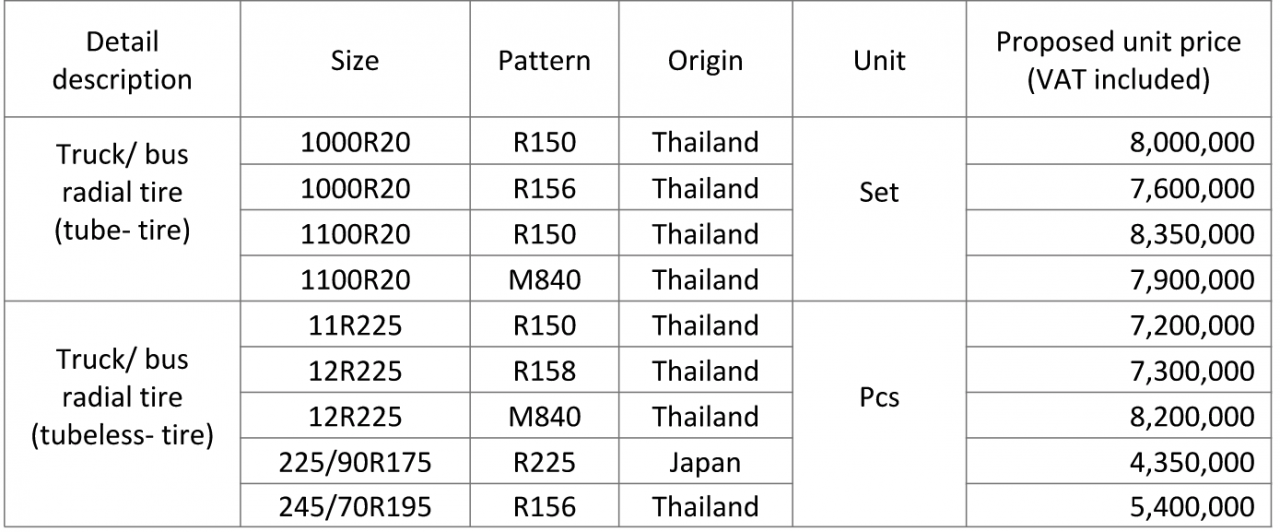 *For real price and more detail of the promotion, please contact Bridgestone Vietnam's Truck/ Bus Dealer nationwide
Bridgestone – Quality tire for safety life.
M840 – High durability. For heavy-duty vehicles, M840 tire has 04 slit-belt construction supporting better carrying capacity, which ensures safety and reduces cost.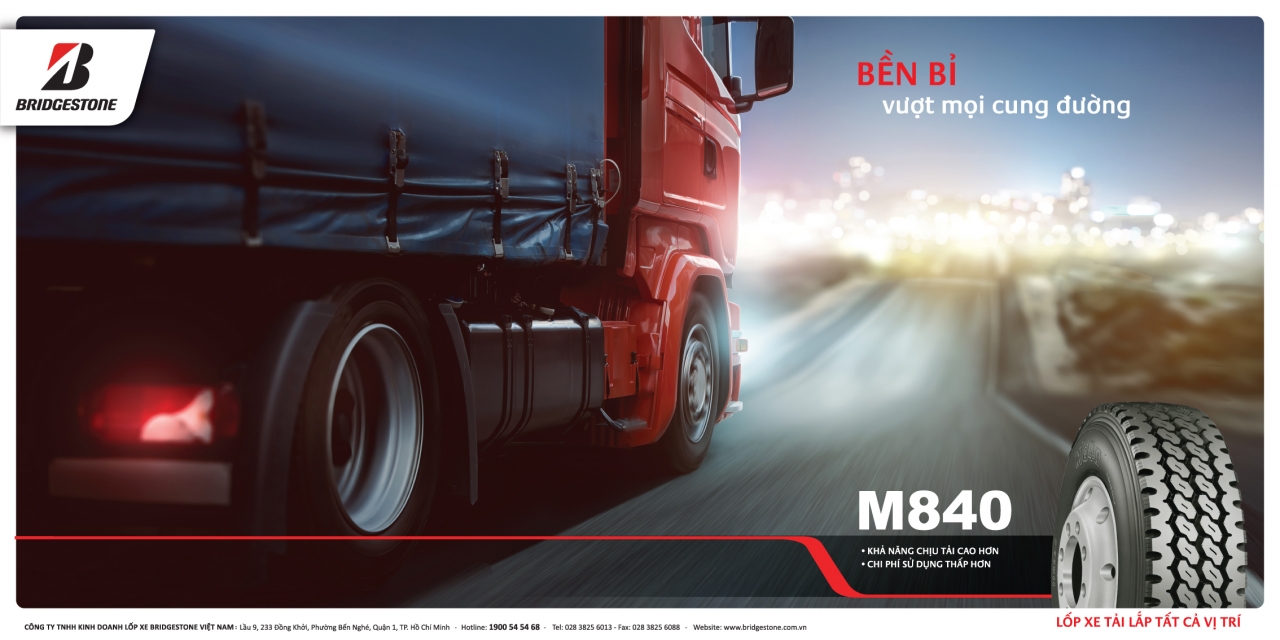 R150 – Accurate steering response, worry free in all journey
For long operated trucks, R150 is a solution with good navigation, smooth operation, minimize irregular wear and longer durability.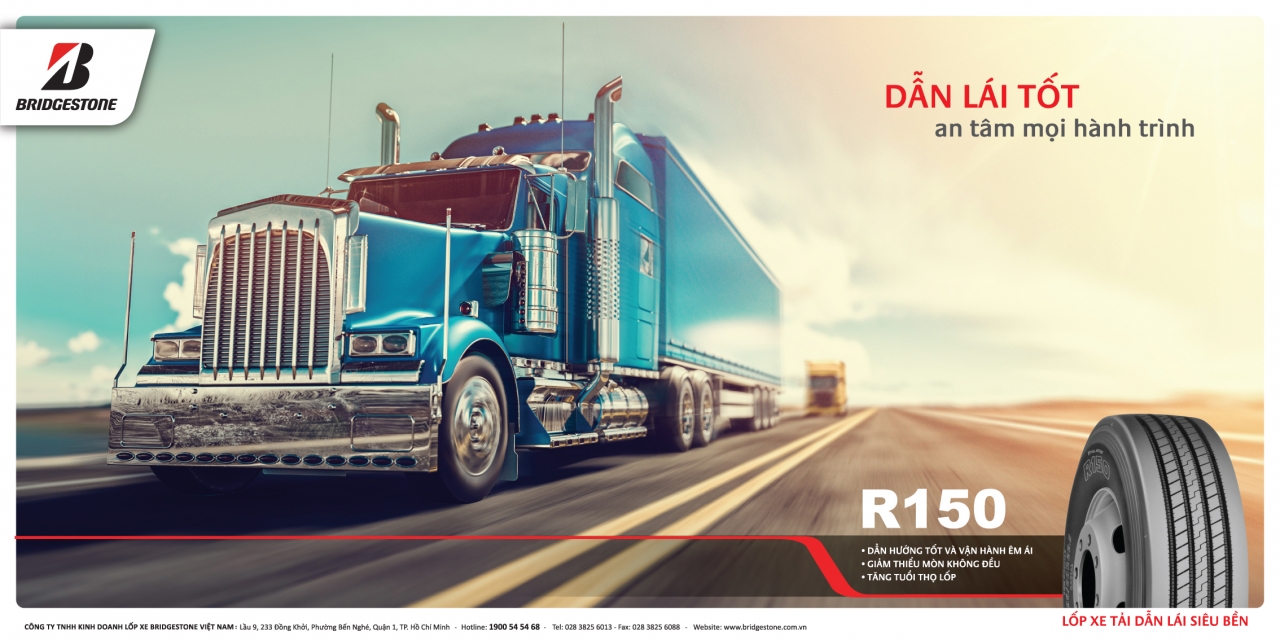 R156 – Fuel economy. Considered as an overall cost-effective solution due to optimized stresses spread to prevent irregular wear, increase retreadability, boost longevity and fuel economy.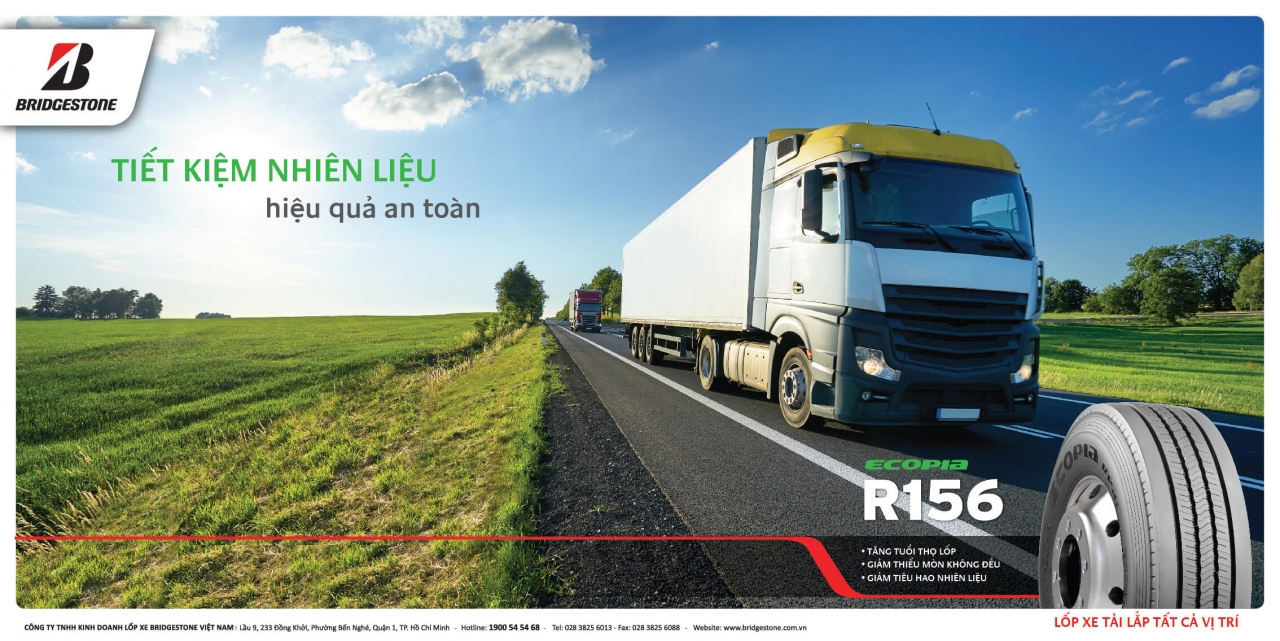 R158 – Smooth driving. Improved tread design and pressure distribution lead to even wear and higher durability.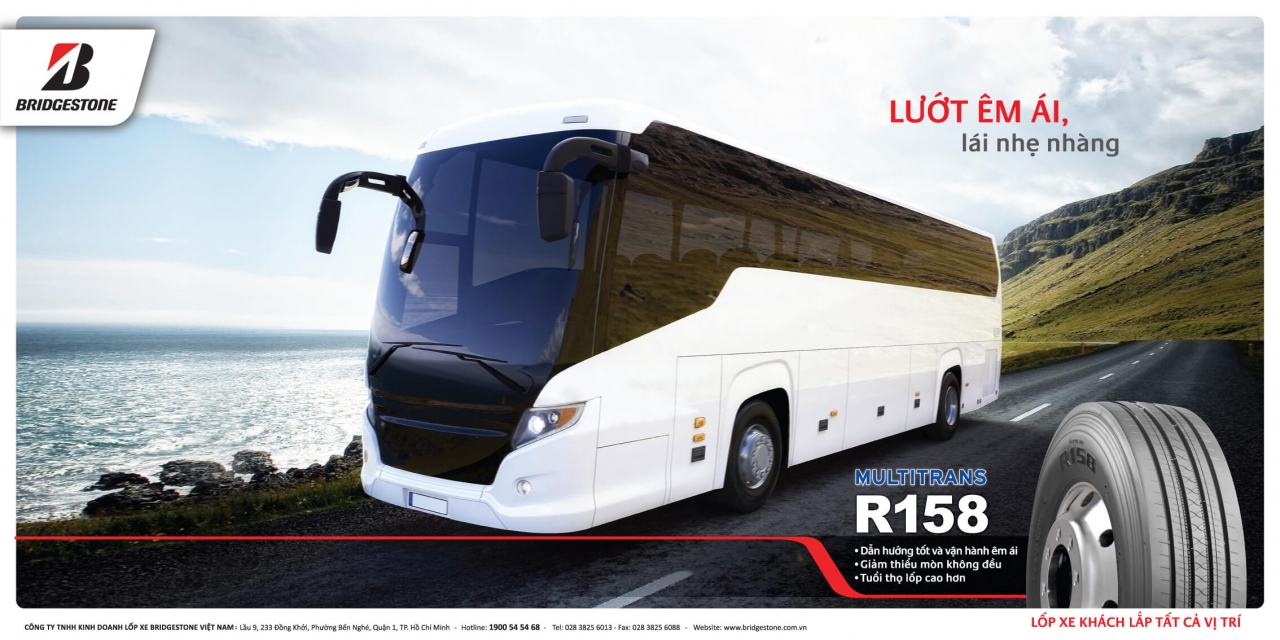 Bridgestone – Safe driving solution
With particular characteristics such as long-distance mobility, heavy load and different road conditions, truck/bus drivers have to face a lot of dangers. Besides infrastructure and drivers' conciousness, the lack of vehicle care attention, particularly in tire care, is one of the main causes of accidents.
To ensure the safety for long-distance journeys, both drivers and vehicle's owners need to focus more on choosing high prestige and quality tires with significant durability as Bridgestone tire. It is considered an appropriate solution for "safety on road" as well as economic issue in long-term investment.
About Bridgestone Vietnam
Bridgestone Vietnam Ltd, Co. is a subsidiary of Bridgestone Corporation - the largest tire manufacturer in the world. Its products are sold in over 150 nations and territories around the world.