Ho Chi Minh City, July 11th, 2018 – Following the chain of new product launches in China Asia Pacific market, Bridgestone Vietnam has officially presented its flagship tyre called Turanza T005 in Vietnam. With advanced design innovations, Turanza T005A ensures enjoyable driving experiences, as it provides maximum comfort, minimal road noise and highest safety. To offer customers direct experience of the innovative Turanza T005A, Bridgestone Vietnam will reward one set (4 tyres) of Turanza T005A and opportunity to attend the test-drive of the new product to 20 lucky customers in Ha Noi on 28/7/2018 and Ho Chi Minh City on 4/8/2018.
As the world's biggest tyre manufacturer, Bridgestone has done intensive research and recently introduced the latest generation of its flagship tyre, Turanza-T005A. With optimized design, Turanza-T005 ensures consistent contact pressure on the road that would reduce shock and impact noise for better comfort on both short and long-distanced journeys.
Before coming to Vietnam, Turanza T005A has been promoted at other neighboring countries: Thailand, Singapore, South Korean, Malaysia……and gained positive feedbacks from the customers through their experience of the product's comfort and convenience.
To provide customers with first-hand experience of the tyres entitled "Comfort Above All" – Turanza T005A, Bridgestone Vietnam organizes the test-drive event called "Comfort Above All- Exceptional Experience". The program will be held in two main cities: Ha Noi (28/07) and Ho Chi Minh City (04/08). By participating in the event, customers will have the chances to win an entirely new set of Bridgestone Turanza T005 tyres free of charge (whose original value is 12 million VND). They can experience for themselves the advanced functions of this new tyre, especially the comfort that it provides.


In particular, 20 customers selected to attend the program will receive a full set of 4 Turanza T005A tyres and have Bridgestone experts inspect, monitor and replace their cars' old tyres with the new Turanza tyres one day before the test-drive event.
TERM & CONDITIONS:
1. Applicable subjects
- All customers own cars and driver licenses at Ha Noi and Ho Chi Minh City.
- The applicable tyre sizes are listed below: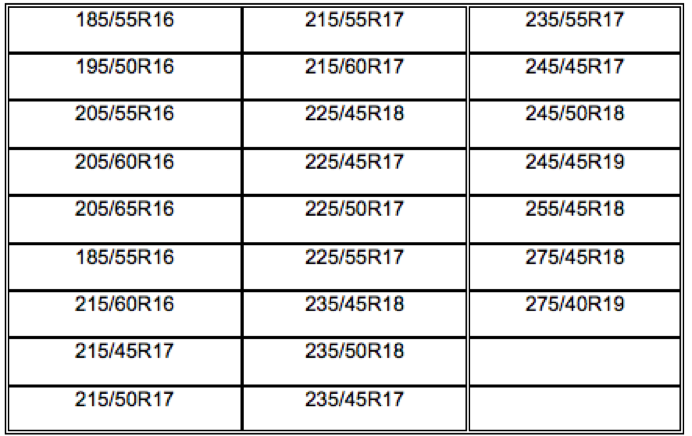 2. Time & registration format
From 11/07/2018 to 20/07/2018. The results will be officially announced on Bridgestone Fanpage (https://www.facebook.com/BridgestoneVN/) on 22/07/2018.
Anyone who would like to register for the test-drive events in order to experience the exceptional Turanza T005A can leave their information at the program website www.tuyetphamemai.com
For detailed information about the program, please call the hotline 1900 54 54 68 or visit Bridgestone official website at www.bridgestone.com.vn/en


About Bridgestone Vietnam
Bridgestone Vietnam Ltd, Co. is a subsidiary of Bridgestone Corporation - the largest tire manufacturer in the world. Its products are sold in over 150 nations and territories around the world.