In the variety of tires with many models and features, choosing the right type and highlighting the driver's style is not an easy thing. Each type of car tire has its own characteristics and features, suitable for each model, purpose, and driving style. The driver must understand each different type of tire to get the best choice.
1. Speedy driving style
The speedy driving style is for speed enthusiasts, like challenges and car lovers. The favorite route of the driver, who is passionate about speed and challenges, is the long route with many obstacles. With this driving style, the driver has a high sensitivity to each engine movement and meticulously observes every detail of the vehicle. Matching this speedy driving style is a tire with a certain stiffness and high durability. Tire structure must ensure high traction, safety, and balance on both dry and wet roads. The tire is designed specifically for high-speed driving experiences on roads with many sudden, challenging turns.
2. Careful driving style
This is a fairly common driving style with the drivers who often travel in big cities, and most often in the female drivers. The characteristic of a careful driver is to always drive on the defensive, keep an eye on surroundings and be prepared to deal with the unexpected situations of other vehicles on the road. The tire selection that pleases this group of drivers is a type of tire designed for midsize and luxury vehicles. These tires feature perfect handling and a relaxed ride. Bringing a smooth driving experience, making the cabin completely quiet are also the tires selection criteria of careful drivers.
3. Adventurous driving style
The adventurous driving style is often seen in the extroverted drivers. The identity of these drivers is shown via the way they choose the car and the tires. Those with this driving style often choose challenging terrains such as off-road roads, difficult trails, or muddy roads deep in the forest. Therefore, the tires which they choose must have durability, good grip in wet or dry, or slippery conditions. The tires with large sizes, complex tire structures, rough textures, large treads are dedicated to challenging terrain. Another important feature is that the tires must provide a stable driving feeling when the driver suddenly faces difficult terrain.
4. Relax driving style, long-distance travel:
For the drivers who love to explore new lands with their families, this is a popular driving style for long-distance enthusiasts. The first choice of this driving style is SUVs, crossovers that run well on a long road. For these models, it is necessary to have durable car tires having important features such as complex tread structure, great durability, and the ability to move on many different types of terrain. In addition, the drivers need to find tires that are easy to change or repair themselves when there is a problem on the road.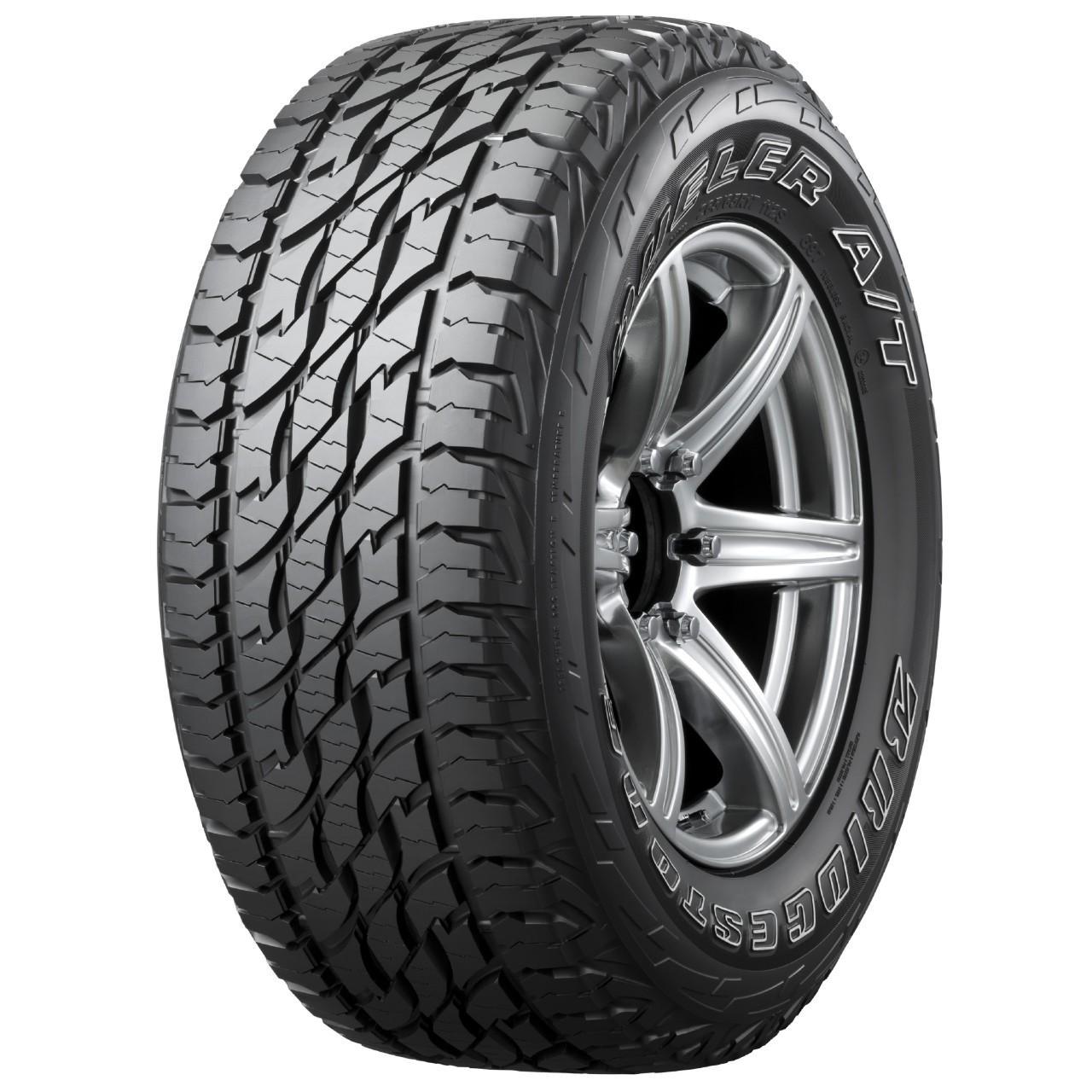 Durability, smooth running on many terrains is the advantage of Dueler tires from Bridgestone
A car is not simply a means of transportation, anyone who has ever driven a car understands the connection between the car and the driver. Many people take advantage of driving time to enjoy their absolute privacy and escape the noise and hustle of daily life. For the drivers with this relaxing style, focus on quietness and choose a highly personal interior space. Accompanying the vehicle's interior, the selected tires must provide a relaxing feeling with optimal damping and noise reduction. The tires giving a gentle rolling feeling will provide a smooth and pleasant ride.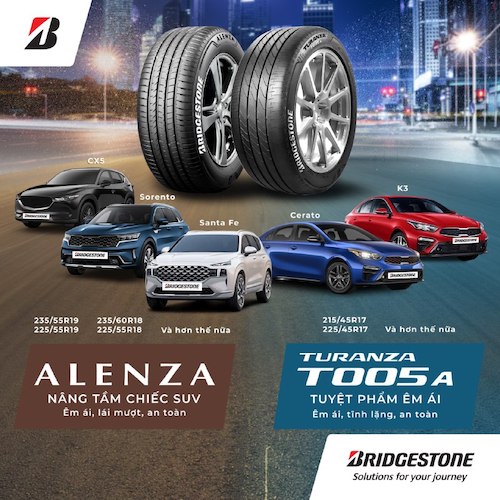 The variety of Bridgestone tires is suitable for many driving styles
Bridgestone is a reputable manufacturer and distributor of car tires with a wide range of models. Bridgestone's types of car tires have outstanding features, meeting the unique requirements and desires of each vehicle model and different driving styles.