The Bridgestone Battlax SC tires that are suitable for Honda SH 125i/150i will be available nationwide starting August 22. Entering the tire segment for premium scooters in Vietnam is a significant step forward for Bridgestone to diversify its portfolios of products in Vietnam
Ho Chi Minh City (August 22, 2022) – Bridgestone Tire Sales Vietnam LLC (Bridgestone Vietnam) today introduces Bridgestone Battlax SC tires to power the high-end scooter segment for the first time in the country.
Introducing the premium scooter tire to Vietnam's market for the first time is seen by Bridgestone Vietnam as a realization of its commitment to "Emotion: Committed to inspiring excitement and spreading joy to the world of mobility"- one of the values in Bridgestone E8 Commitment[1].
Bridgestone Vietnam diversifies its portfolio with the Battlax SC tires for premium scooter
Starting August 22, the Battlax SC tires with sizes 100/80-16M/C-SC1F-050P-TL-T and 120/80-16M/C-SC1R-060P-TL-T, suitable for Honda SH 125i/150i, will be distributed in all tire centers of Bridgestone Vietnam nationwide.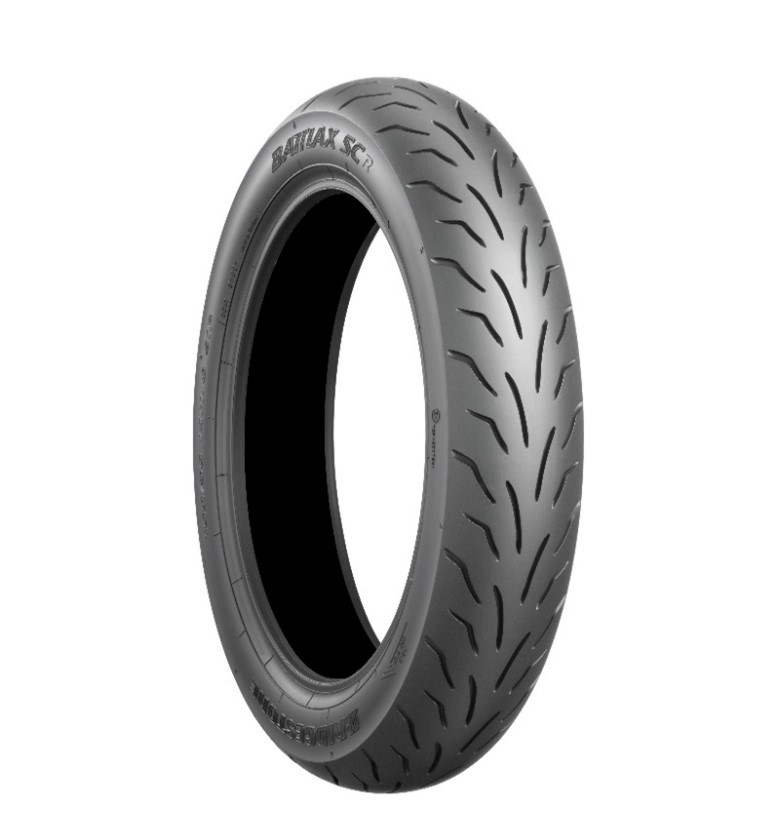 The new Battlax SC tires will be available for Vietnam since August 22
The company first introduced a line of tires for motorcycles of large displacement in 2020, in addition to its existing line of passenger and commercial tires. This year, Bridgestone Vietnam will continue to diversify its motorcycle portfolio, starting with the launch of two sizes of Battlax SC scooter tires.
The Battlax SC tires boast top performance, better all-around handling, and ultimate comfort. The advanced tread patterns ensure superior grip that gives a real sporty feeling. These tires are also built with technologies that deliver precision handling and stability, secure contact, ultimate comfort with reduced pattern noise and assure safety for the scooter drivers in city riding and on wet and dry surfaces.
Vietnam's two wheeler market will shift toward the premium segment
Vietnam is one of the leading two wheeler markets in the world, with the total number of registered units reaching 62 million in 2019, according to ABeam Consulting. That means 2 in 3 people in the country owned a fuel-powered or a electric two-wheeler vehicle, making it the most commonly used mean of transportation in Vietnam.
However, in recent years, the general two wheeler market in Vietnam is cooling down and is expected to soon reach a saturation point. With the gross domestic product per capita rising, it is observed by ABeam Consulting that consumers with higher purchasing power will most likely shift from small scooters to passenger cars or premium items such as large-engine motorcycles. Such a trend is happening in Thailand and is expected to emerge in Vietnam in the next few years[2].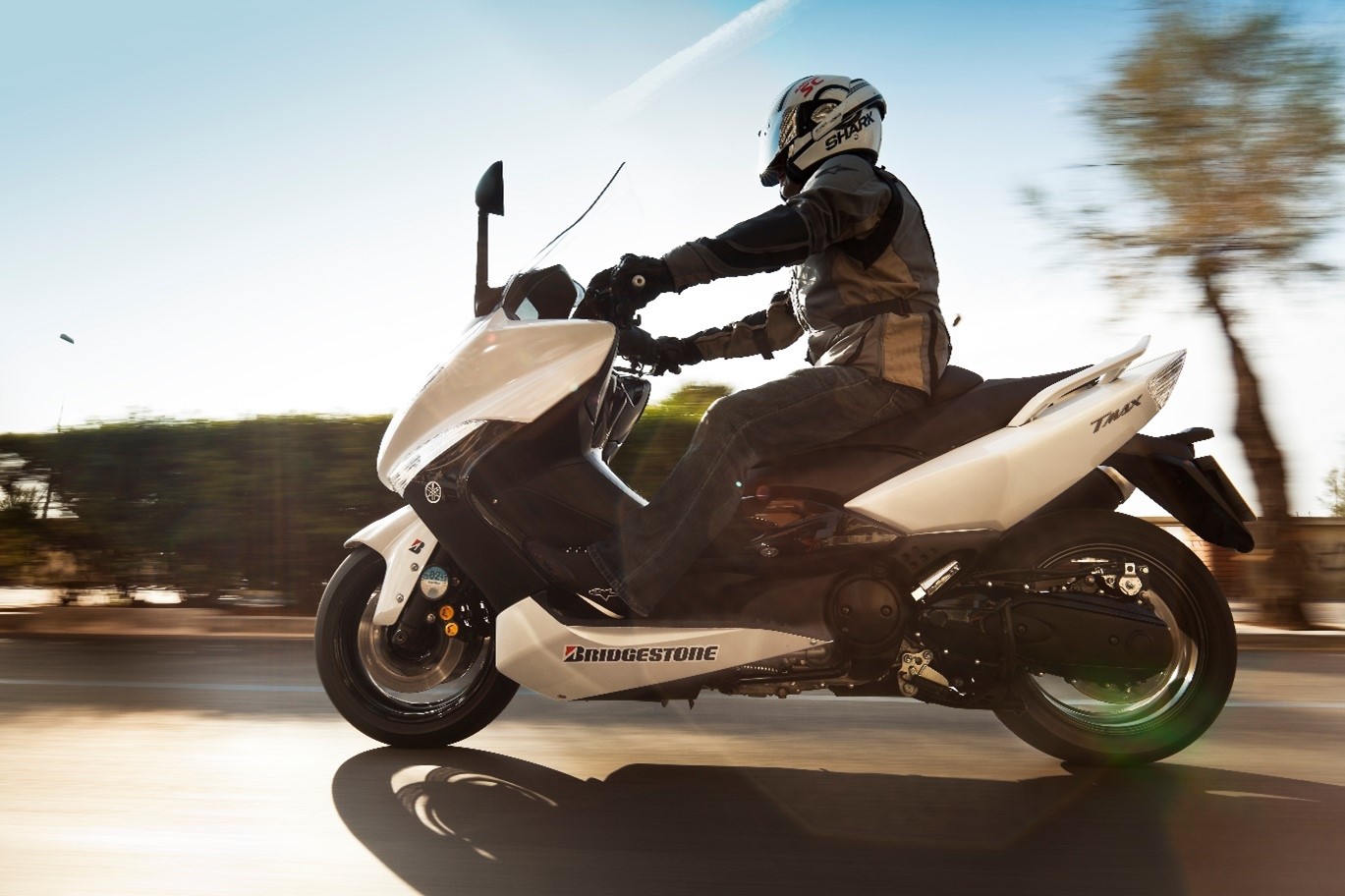 In the near future, Bridgestone plans to continue to expand its product line for two wheeler users, pioritising high-end scooters, sport motorcycles and large displacement vehicles
Mr. Naoki Inutsuka, General Director of Bridgestone Vietnam, shared his insight: "Bridgestone Vietnam believes that with the strong growth of Vietnam's economy, more people will start to enjoy large-engine motorcycles. With Bridgestone's many years of experience in manufacturing motorcycle tires, we are well prepared to service the changing needs of consumers in the premium motorcycle segment. In fact, Bridgestone Vietnam has already introduced tires for large-engine motorcycles already in 2020. Now we additionally introduce the premium scooter tires that are suitable for Honda SH 125i/150i."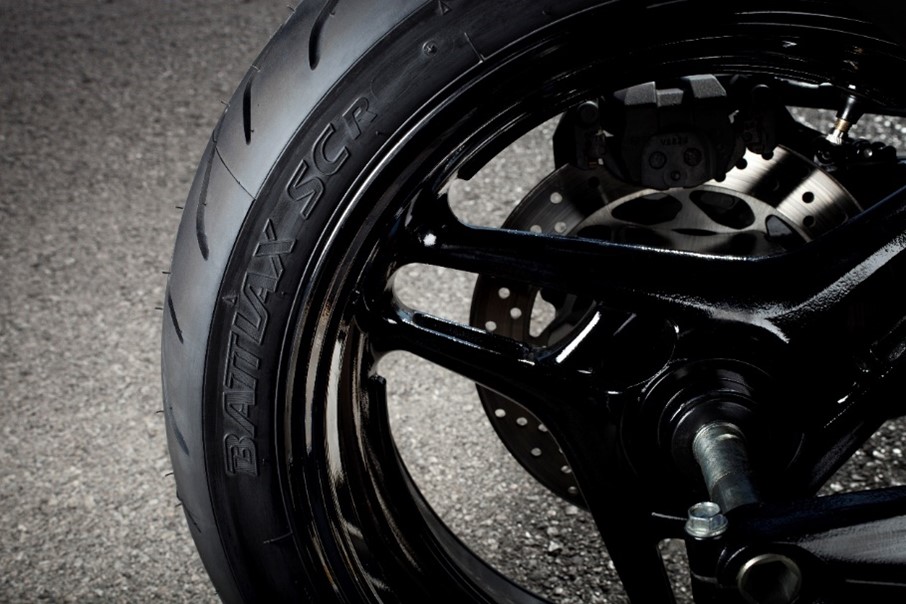 Bridgestone has extensive experience in manufacturing scooter and motorcycles' tires
In the near future, Bridgestone plans to continue expanding its product line for two wheeler users, prioritizing high-end scooters, sports motorcycles, and large-displacement vehicles.
About Bridgestone Corporation
Bridgestone is a global leader in tires and rubber building on its expertise to provide solutions for safe and sustainable mobility. Headquartered in Tokyo, the company employs approximately 130,000 people globally and conducts business in more than 150 countries and territories worldwide. Bridgestone offers a diverse product portfolio of premium tires and advanced solutions backed by innovative technologies, improving the way people around the world move, live, work and play.
About Bridgestone Tire Sales Vietnam LLC.
In Vietnam, Bridgestone Tire Sales Vietnam LLC. (BSTVN) is a leading tire brand in Vietnam's automotive industry. Together with Bridgestone Tire Manufacturing Vietnam LLC., (BTMV), Bridgestone provides an extensive range of quality tires for passenger cars and commercial vehicles in Vietnam. Staying committed to the global mission of "Serving society with superior quality" for more than 90 years, Bridgestone Vietnam work closely with its partners to deliver social values and customer values.
####
[1] The Bridgestone Group newly established its corporate commitment, the "Bridgestone E8 Commitment" to realize its vision: "Toward 2050, Bridgestone continues to provide social value and customer value as a sustainable solutions company." This commitment will serve as the Group's axis to drive management while earning the trust of future generations. The "Bridgestone E8 Commitment" consists of 8 Bridgestone-like values starting with the letter "E" (Energy, Ecology, Efficiency, Extension, Economy, Emotion, Ease, and Empowerment) that the Group will commit to creating through Bridgestone-like "purpose" and "process," together with employees, society, its partners and customers to realize a sustainable society.
https://www.bridgestone.com.vn/en/about/news/bridgestone-announces-bridgestone-e8-commitment-toward-2030
[2] Abeam Consulting. (2021). ASEAN Motorcycle Markets and Their Impact on Car Markets [White paper]. Retrieved from https://www.abeam.com/th/sites/default/files/field/field_pdf_files/ABeam%20FY22%20-%20Vol.%2004%20-%20Motorcycle%20ASEAN_v1.pdf