Bridgestone Vietnam is proud to supply two tire products for smart e-bus fleet Vinbus. Vinbus is now running in Hanoi, Phu Quoc and Ho Chi Minh City
Ho Chi Minh City (11.07.2022) — Bridgestone tires have been chosen as the original equipment for the smart e-bus fleet Vinbus, by the Vietnamese electric-vehicle maker VinFast. Together with our partner VinFast, Bridgestone is striving to contribute for the green mobility solution for Vietnam, fulfilling the commitment "Ecology: Committed to advancing sustainable tire technologies and solutions that preserve the environment for future generations" [1]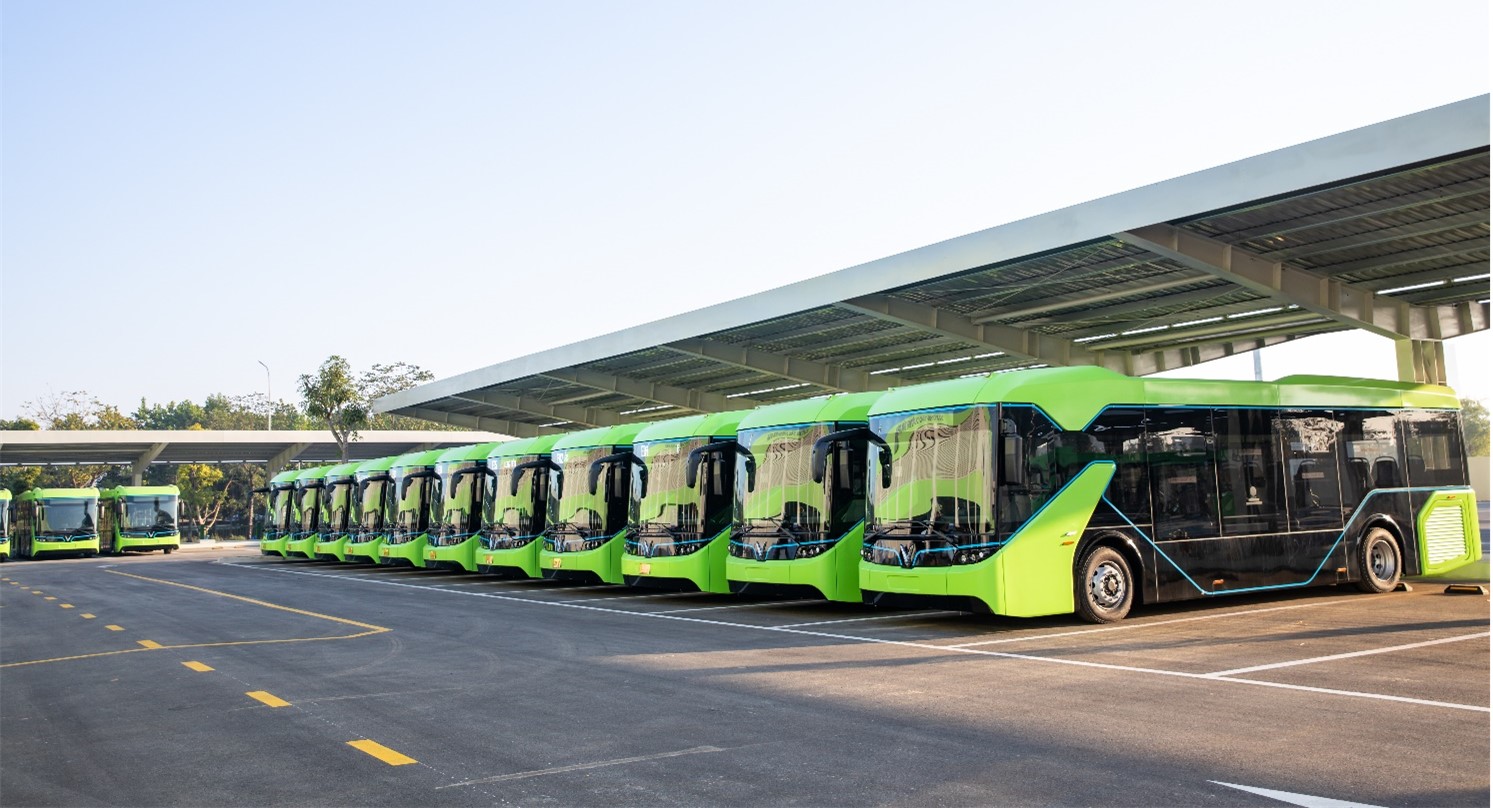 Bridgestone tires have been chosen as the original equipment for the smart e-bus fleet Vinbus
The Bridgestone's tire of choice for Vinbus fleet is R192 and U-AP001, for the 275/70 R22.5 size. Both products are designed as high-quality products specifically designed for city buses. The smart e-buses accommodated by Bridgestone tires are running in Hanoi, Phu Quoc and Ho Chi Minh City. R192 tire has good reputation among fleets in Asian Pacific countries such as Australia, Singapore, Hong Kong, Thailand. For example, R192 tire is trusted by SBS Transit, the largest public bus operator in Singapore.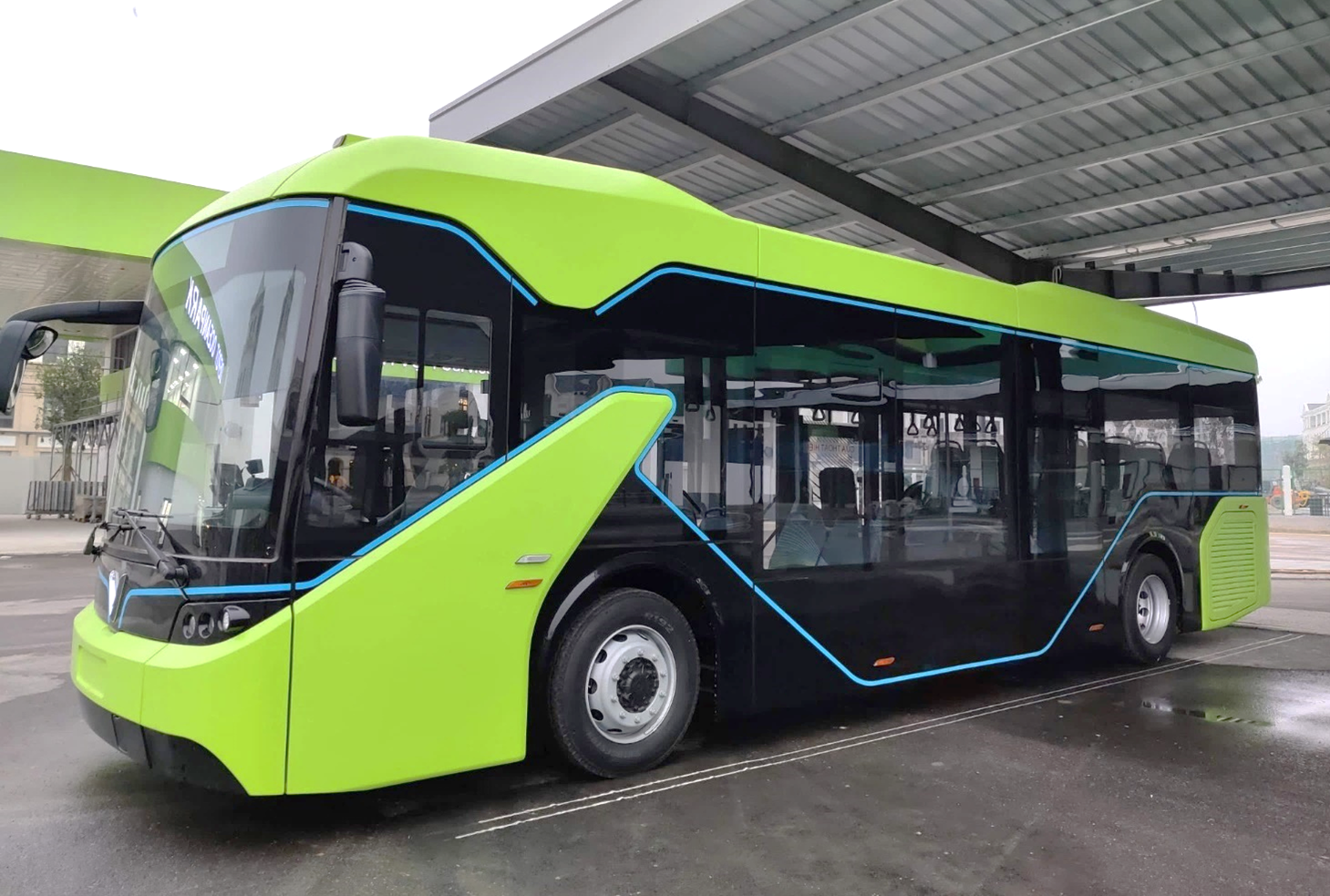 The Bridgestone's tire of choice for Vinbus fleet is R192 and U-AP001, for the 275/70 R22.5 size
R192 is outstanding with its extra deep tread for extra-long life and more economical for vehicles, sidewall protection to minimize kerb damage, thick base gauge and durable casing for excellent retread ability.
U-AP001 is also designed for use on buses and other urban vehicles, with improved wear life, thick sidewall protection to minimise damage from kerbs and other road hazards and robust high-value casing for longer life and higher retreadability. Inheriting all features of R192, U-AP001 is special in its all-season performance thanks to excellent grip and braking performance in mud and fresh or melting snow. Those special features made U-AP001 not only suitable for smart e-bus in Vietnam, but also for the ambition to export the Made-in-Vietnam e-bus to other markets.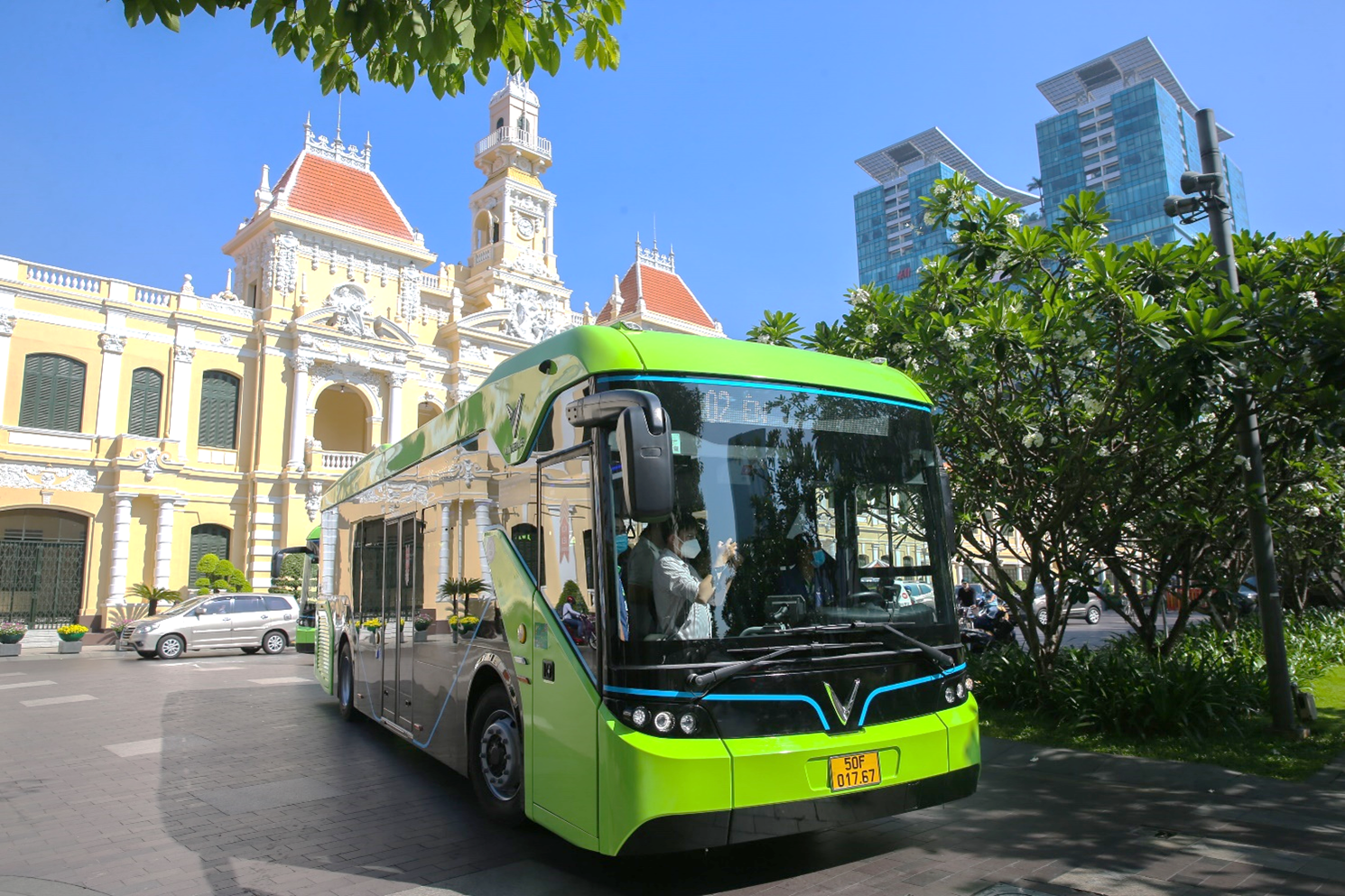 VinBuses rolling on Bridgestone tires are running in Ho Chi Minh City
Apart from our high-quality product, Bridgestone Vietnam is chosen as partner of the car manufacturer VinFast due to the comprehensive after-sale service through nationwide dealer network and the 7-year-warranty from date of production for all Bridgestone products distributed by Bridgestone Vietnam. Bridgestone Vietnam also provides tire training for Vinbus drivers and technicians and tire and vehicle monitoring program in the first phase of operation in Hanoi and Ho Chi Minh City.
The cooperation between Bridgestone Vietnam and VinFast took place at a high time when environmental protection and sustainable development have become important topics in Vietnam. Public transportation plays a key role to develop a smart and modern city. E-bus will be a practical solution that helps reducing personal vehicles, traffic jam and air pollution for the city.
Mr. Naoki Inutsuka, General Director of Bridgestone Vietnam shared, "VinBus is a new symbol of green transportation and smart mobility in Vietnam. I believe EV bus is one mobility solution in Vietnam where traffic congestion and pollution are recognized as pressing issues. Bridgestone Vietnam is proud to support this important step for sustainable society."
About Bridgestone Tire Sales Vietnam LLC.
Bridgestone is a global leader in tires and rubber and is building on its expertise to provide solutions for safe and sustainable mobility.
In Vietnam, Bridgestone Tire Sales Vietnam LLC. (BSTVN) is a leading tire brand in Vietnam's automotive industry. Together with Bridgestone Tire Manufacturing Vietnam LLC., (BTMV), Bridgestone provides an extensive range of quality tires for passenger cars and commercial vehicles in Vietnam. With a rich history spanning over 90 years, Bridgestone Corporation is committed to being "Dan-Totsu" in all aspects of its business, and to working closely with its partners to deliver social value and customer value.
Staying committed to "Serving society with superior quality", Bridgestone offers a diverse product portfolio of premium tires and advanced solutions backed by innovative technologies, improving the way people around the world move, live, work and play.
####
[1] The Bridgestone Group newly established its corporate commitment, the "Bridgestone E8 Commitment" to realize its vision: "Toward 2050, Bridgestone continues to provide social value and customer value as a sustainable solutions company." This commitment will serve as the Group's axis to drive management while earning the trust of future generations. The "Bridgestone E8 Commitment" consists of 8 Bridgestone-like values starting with the letter "E" (Energy, Ecology, Efficiency, Extension, Economy, Emotion, Ease, and Empowerment) that the Group will commit to creating through Bridgestone-like "purpose" and "process", together with employees, society, its partners and customers to realize a sustainable society.
https://www.bridgestone.com.vn/en/about/news/bridgestone-announces-bridgestone-e8-commitment-toward-2030